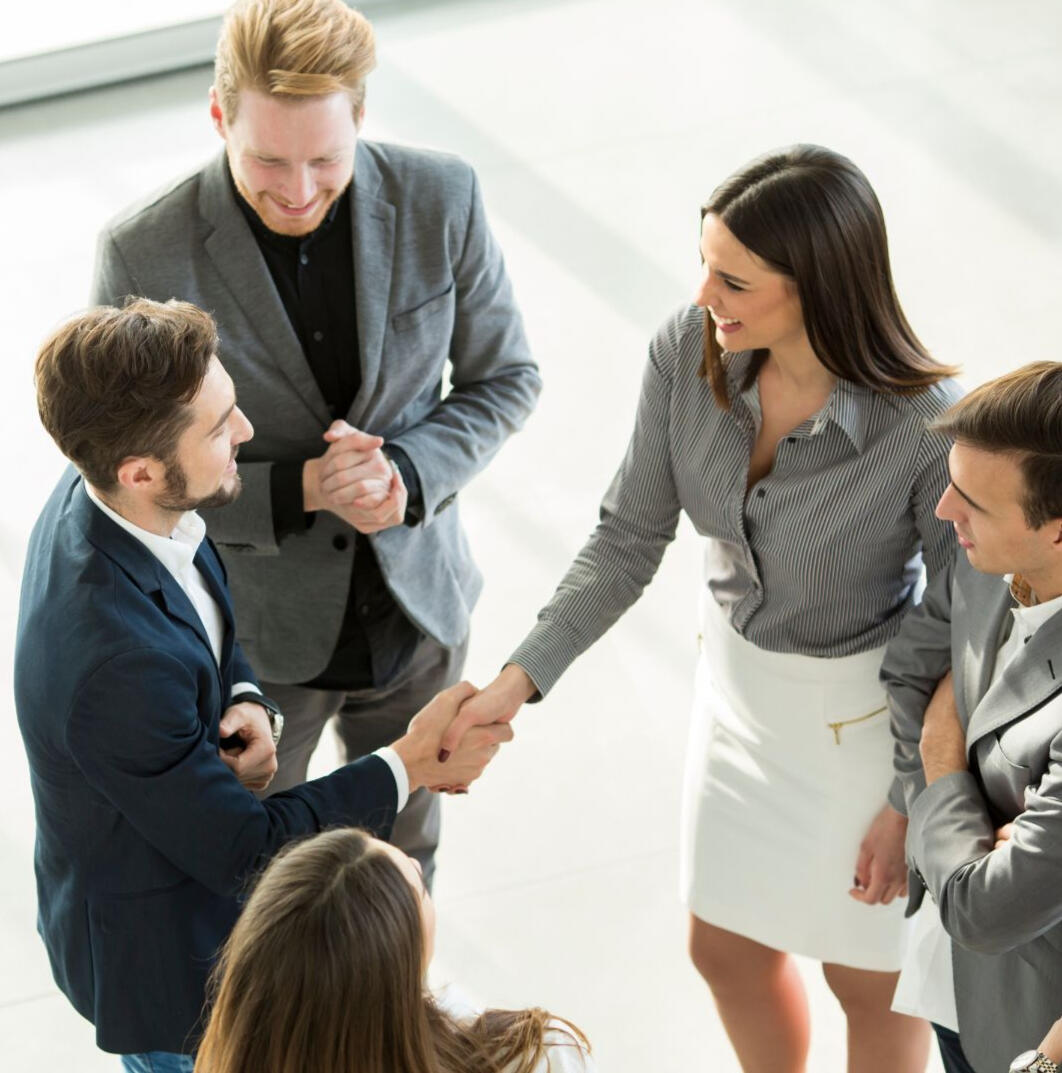 Transform the way your team articulates its value proposition
High-Impact Storytelling for Sales Communication
Equip your sales team with storytelling frameworks to transform their customer conversations and win more business.
Why Stories Matter in Sales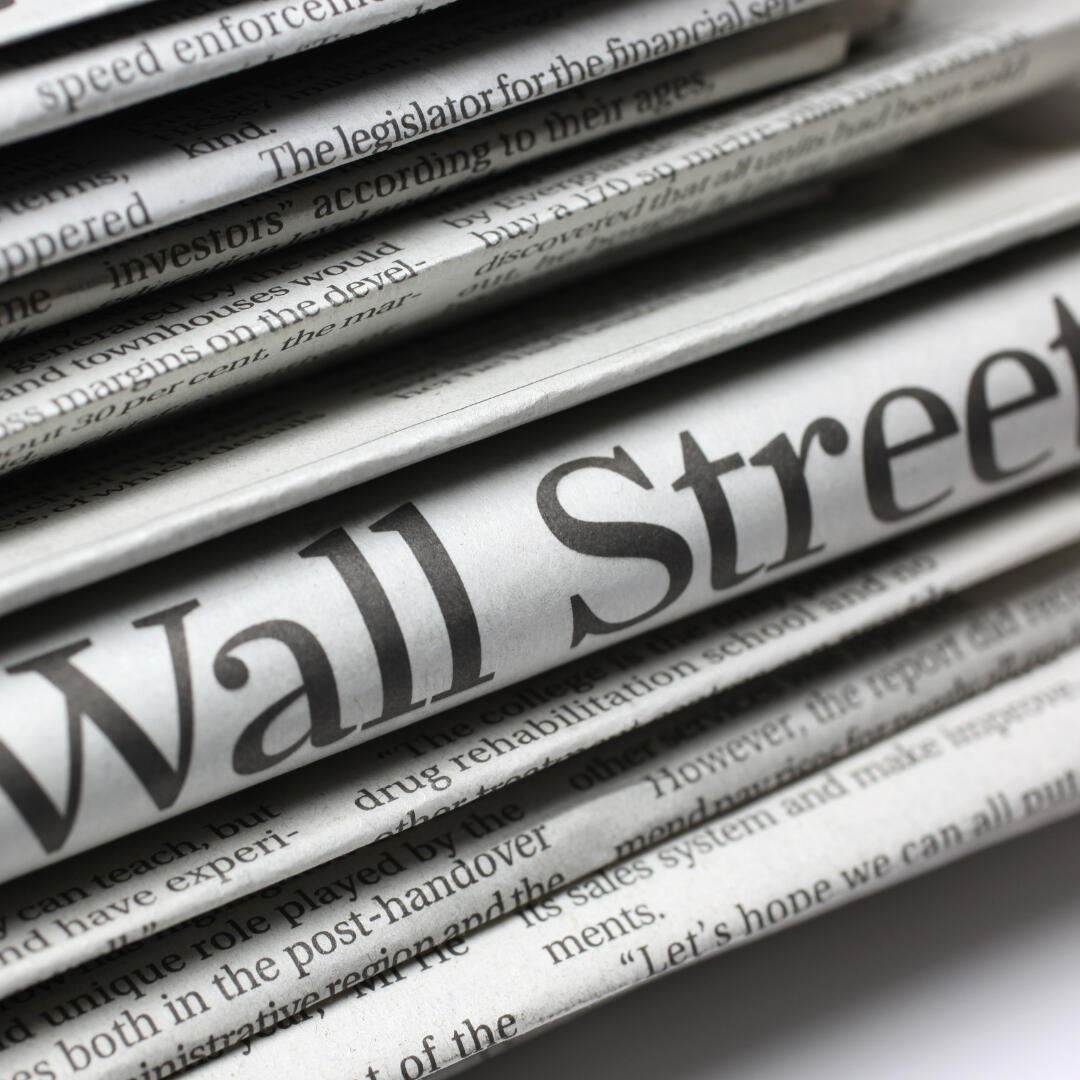 Storytelling matters in sales, whether you're trying to get a meeting or aiming to close a deal. It matters, whether you're sitting across the desk of a prospect or pressing "send" on a cold email.Here's an example of the most successful sales letter in history and how it uses storytelling to connect with prospective subscribers of The Wall Street Journal.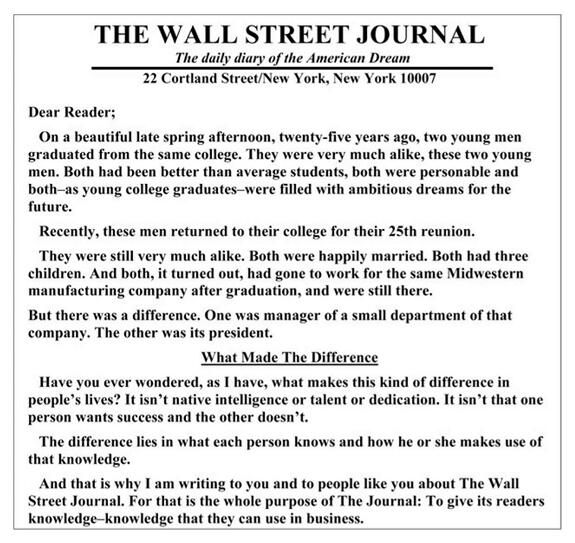 The letter was mailed to households for 28 years, from 1975-2003. ** It generated $2 billion in revenue, which works out to be $195,694 per day.**But what's really amazing is how this sales letter uses one of the storytelling frameworks we teach.So, how does all of this relate to you and your sales team?(1) Your team will learn the framework used in the above, wildly successful WSJ sales letter.(2) Your team will practice applying the framework to their sales pitches and customer conversations.(3) Your team will learn two additional frameworks as well. One will help with unexpected questions. The other will help with the articulation of their value proposition.
---
Our Workshop | Why Us?
Our storytelling frameworks put your customer at the center of your sales communications.
Our workshop helps sales teams structure their communications for maximum impact with customers and prospects.With our feedback and coaching, we make sure that workshop attendees walk away with the communication skills they need to create clear, persuasive messaging in their day-to-day roles and interactions for emails, social posts, blogposts, presentations, and sales pitches.Participants walk away with the following:(1) Clear understanding of storytelling.(2) Aha! moments to reinforce understanding.(3) Applications that will help you right away.(4) A sales pitch that wins.
---
Our Workshop | Details and Pricing
Location: Virtual or In-PersonWorkshop Duration: Full-Day or Half-DayInvestment: $8500 USD or $4500 USD (Group Rate Per Workshop)Reservation Deposit: 50% Deposit Required to Reserve Your DateMaximum Number of Attendees Per Workshop: 15
---
Notable Media Mentions
Editor Touts the StoryHack We Teach that Your Teams Will Rely On Again and Again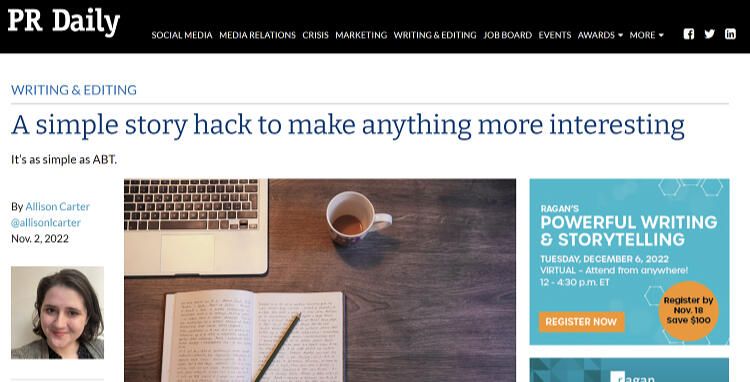 ---
Ragan Communications Highlights Our Training from the 2021 Speechwriting & Public Affairs Conference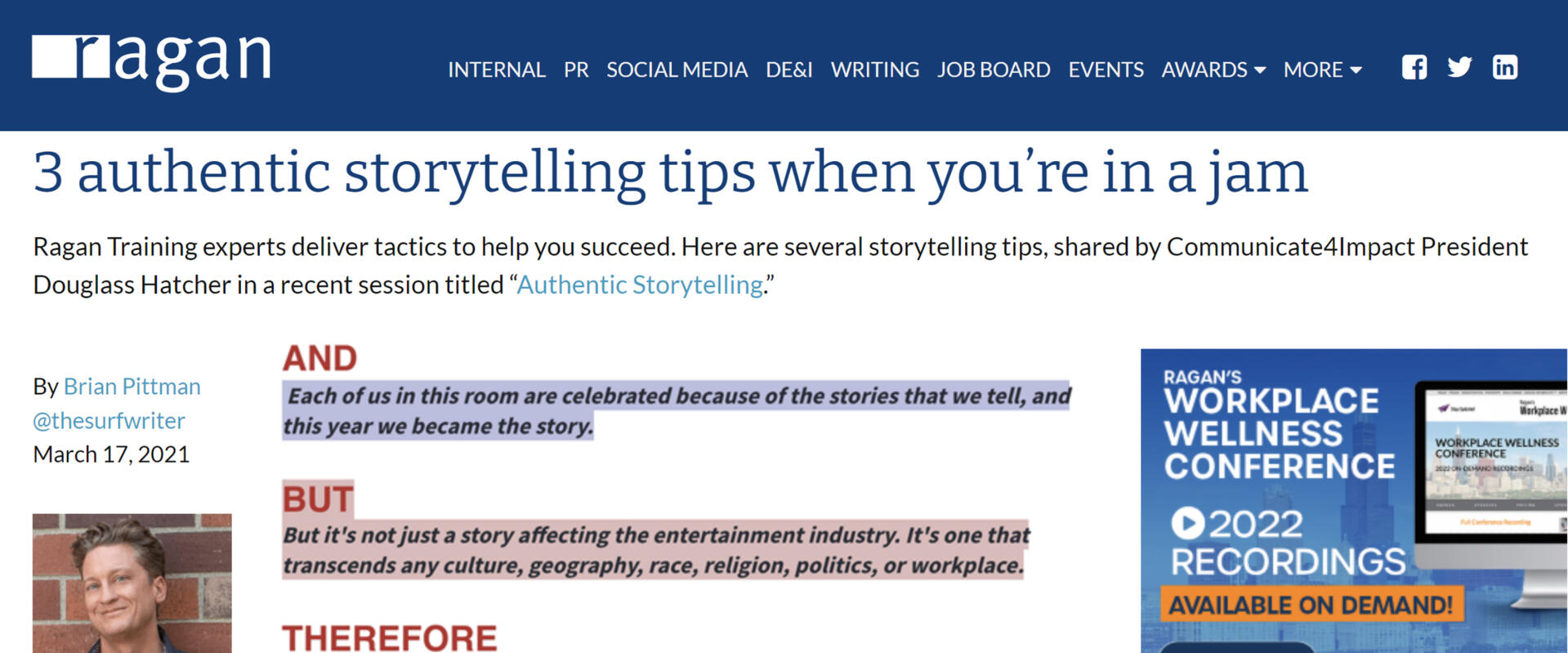 ---
Rooted in Business Storytelling, Our Book, Win With Decency, Was Featured in Chief Learning Officer Magazine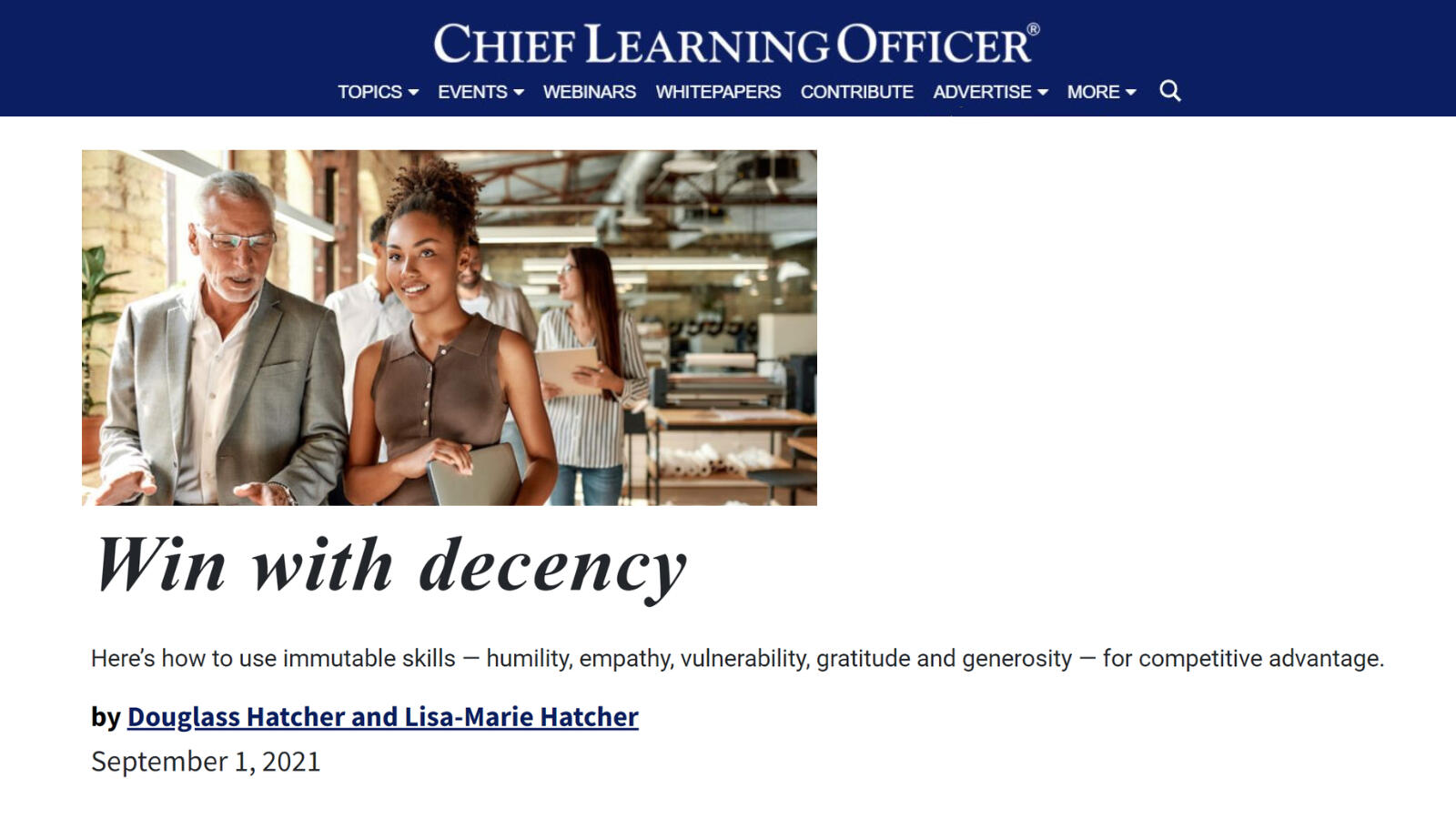 ---
Notable Blogposts
Deadly Sins of Pitch Communication: Assuming Audience Attention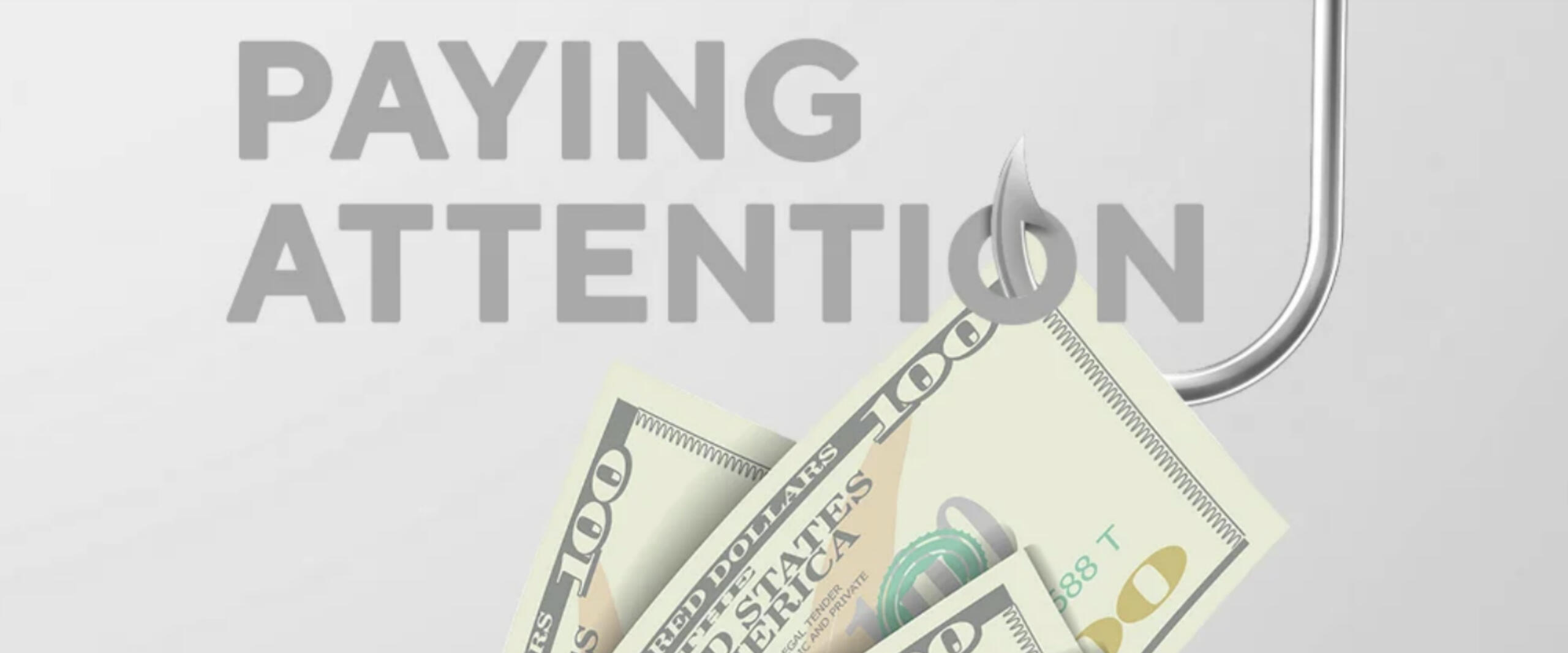 ---
Our Methodology | Interactive and Actionable
Practical, Real-World Skills and Ongoing Support and Resources
The Tell Section educates participants by sharing an insight, a point of view, or a definition.The Show Section demonstrates what we share in the Tell Section through powerful, real-world examples, including memorable video clips, riveting speech excerpts, and unique case studies.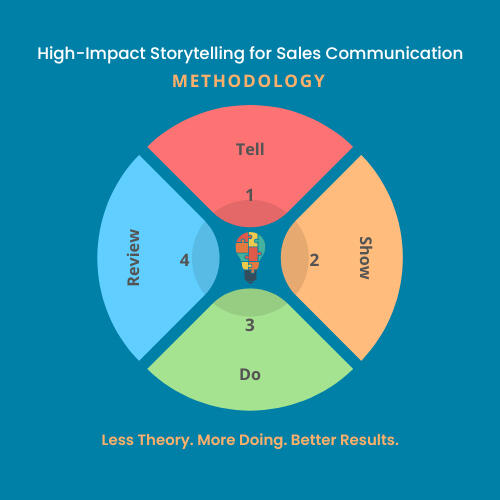 The Do Section gives participants the opportunity to put what they've learned into practice right away. This section has numerous, hands-on exercises aimed at bringing the learnings to life as well as fostering greater ownership by participants. Participants then share their work and receive peer and instructor feedback in real time.The Review Section recaps what has been taught using engaging visual prompts with an emphasis on driving retention through a question and answer format.
Workshop Agenda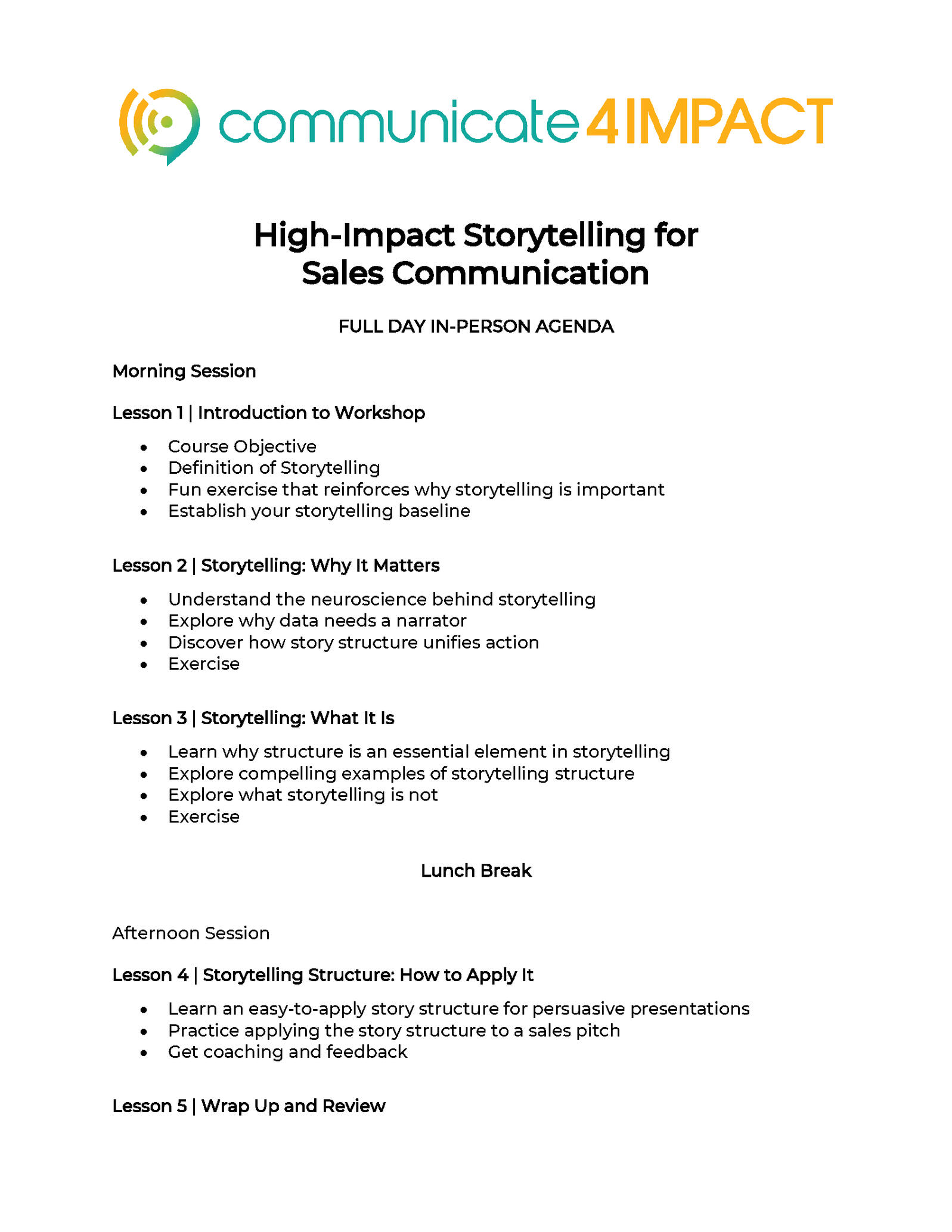 ---
Testimonials
Words Used to Describe Our Approach and Training Style:
Practical, Actionable, Fun, Interactive, Memorable, Enthusiastic, Inspiring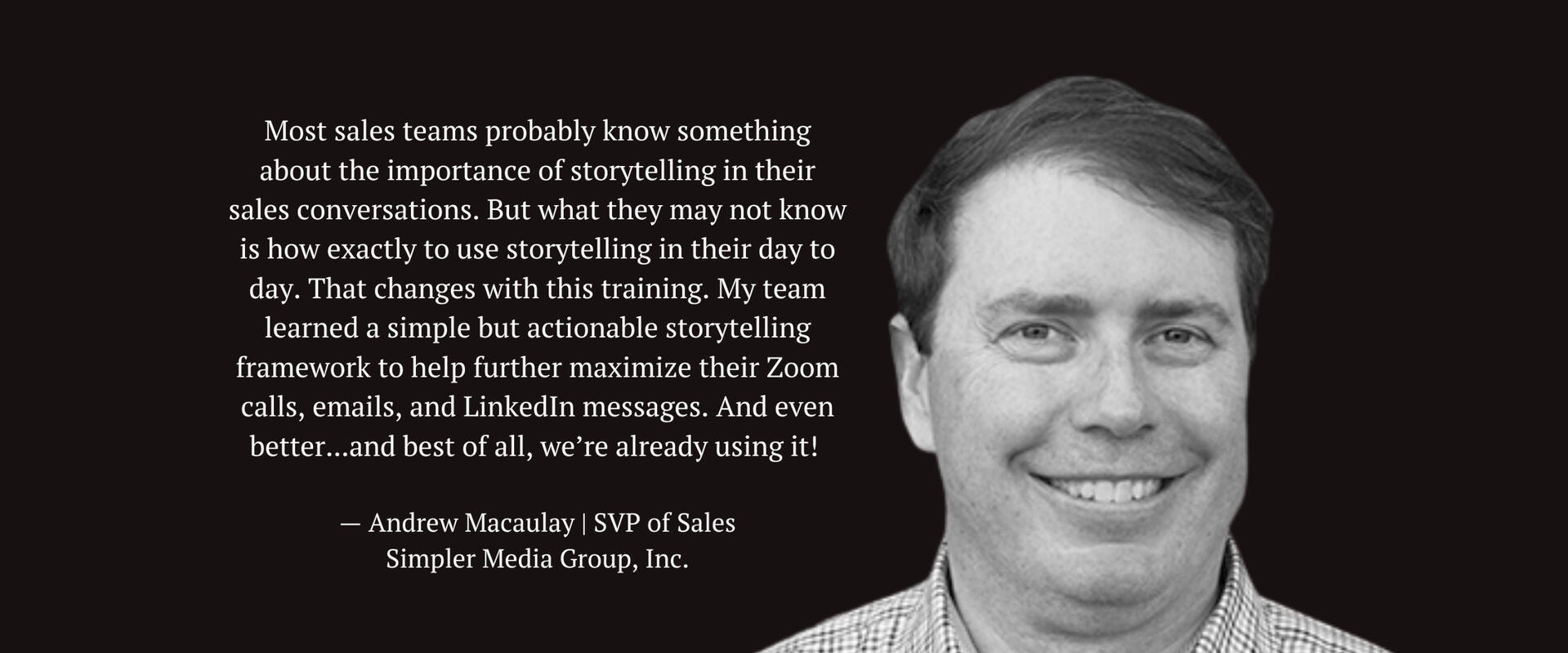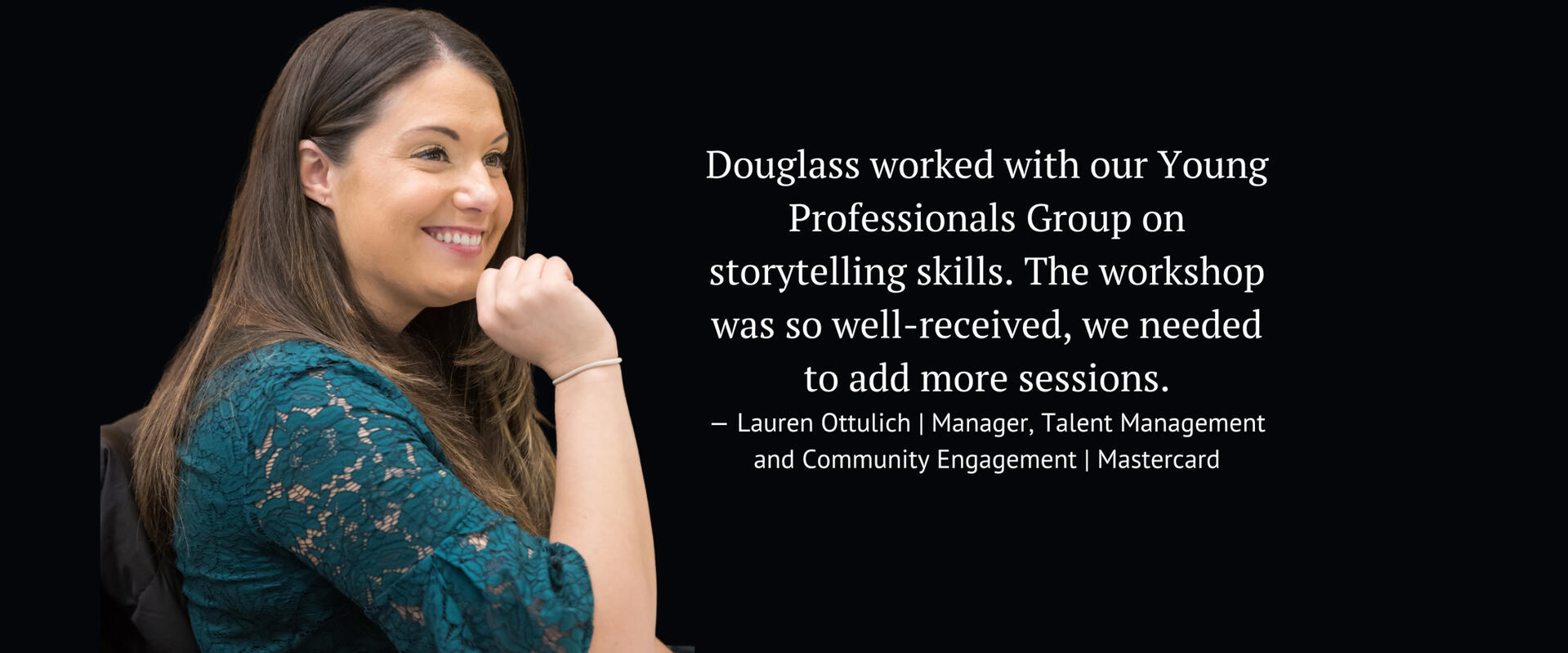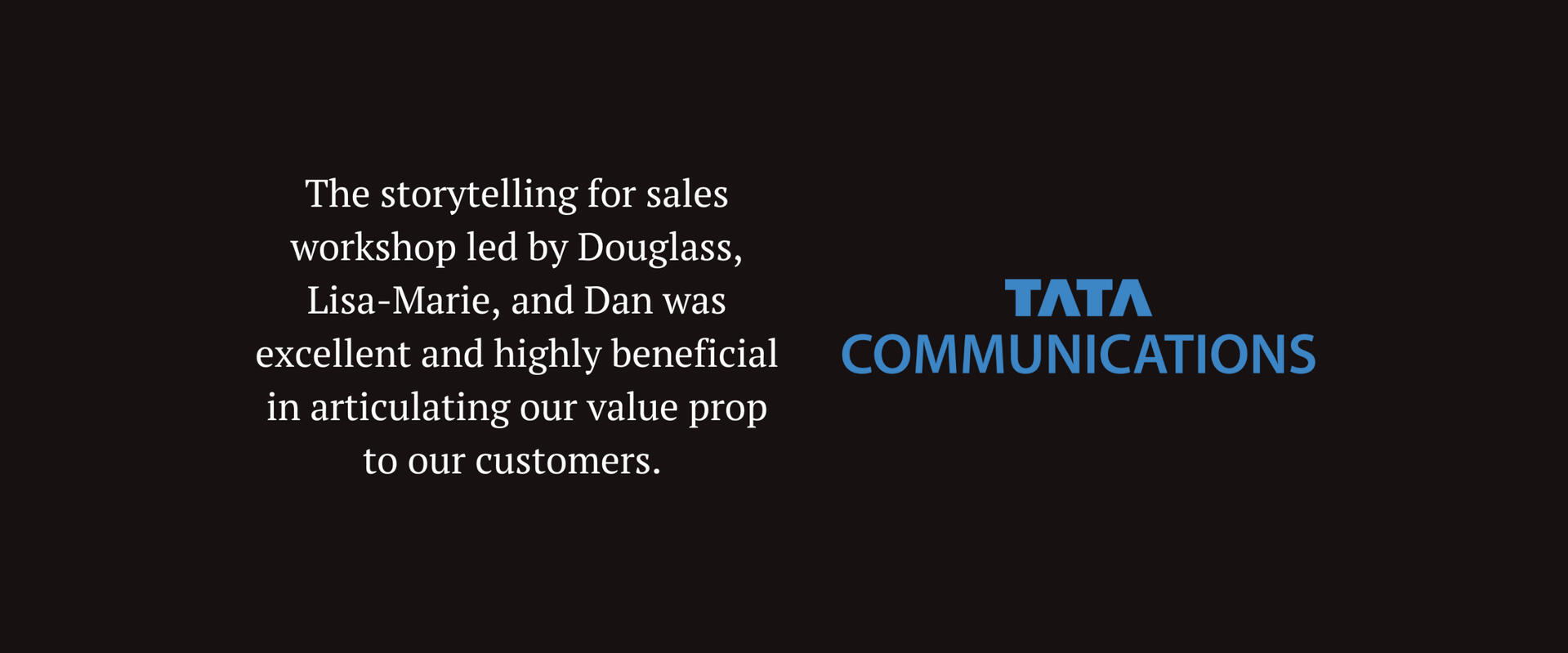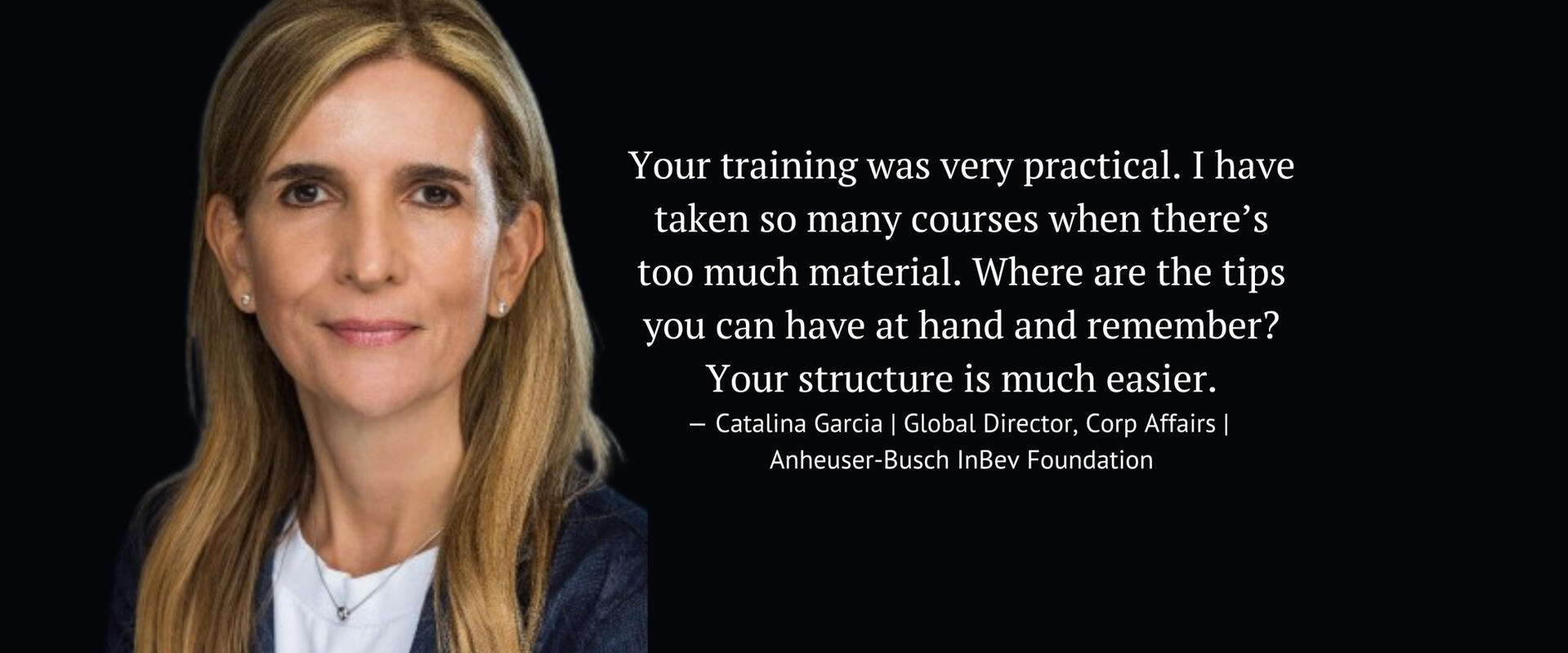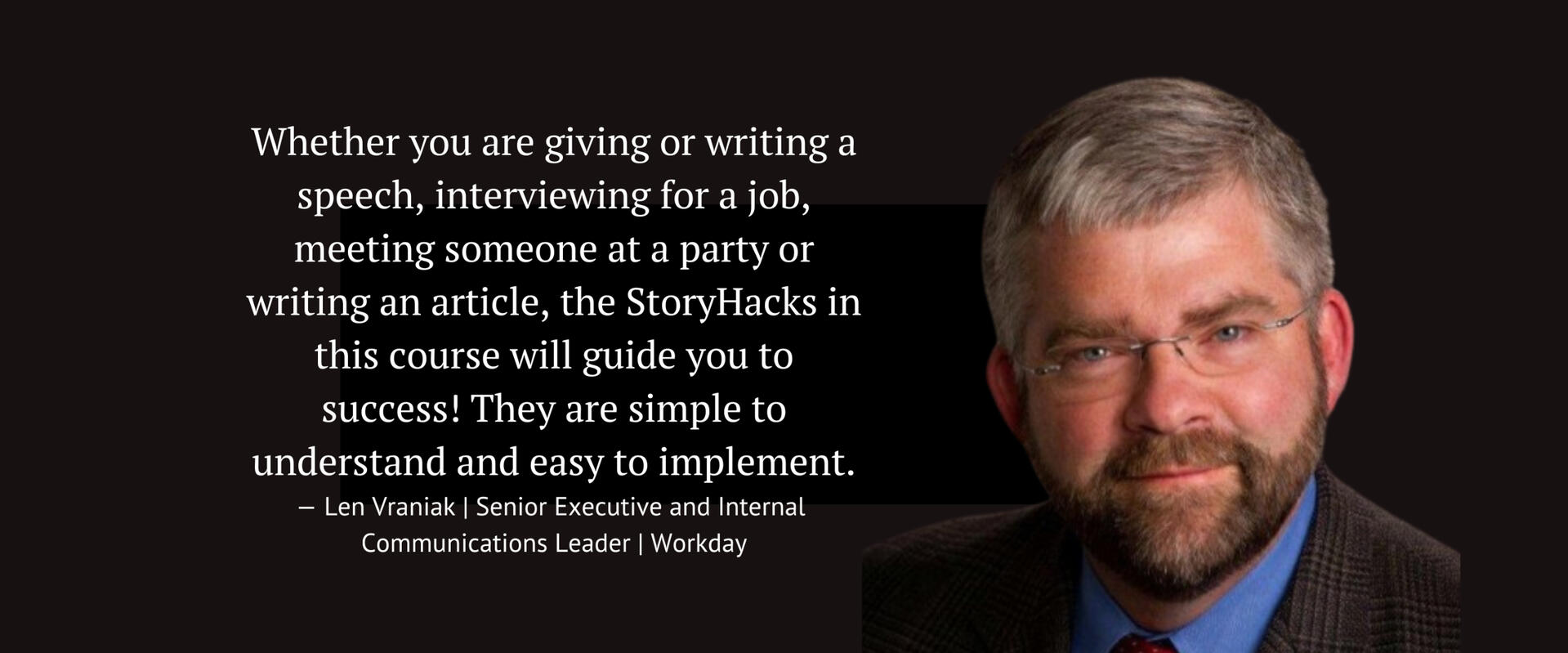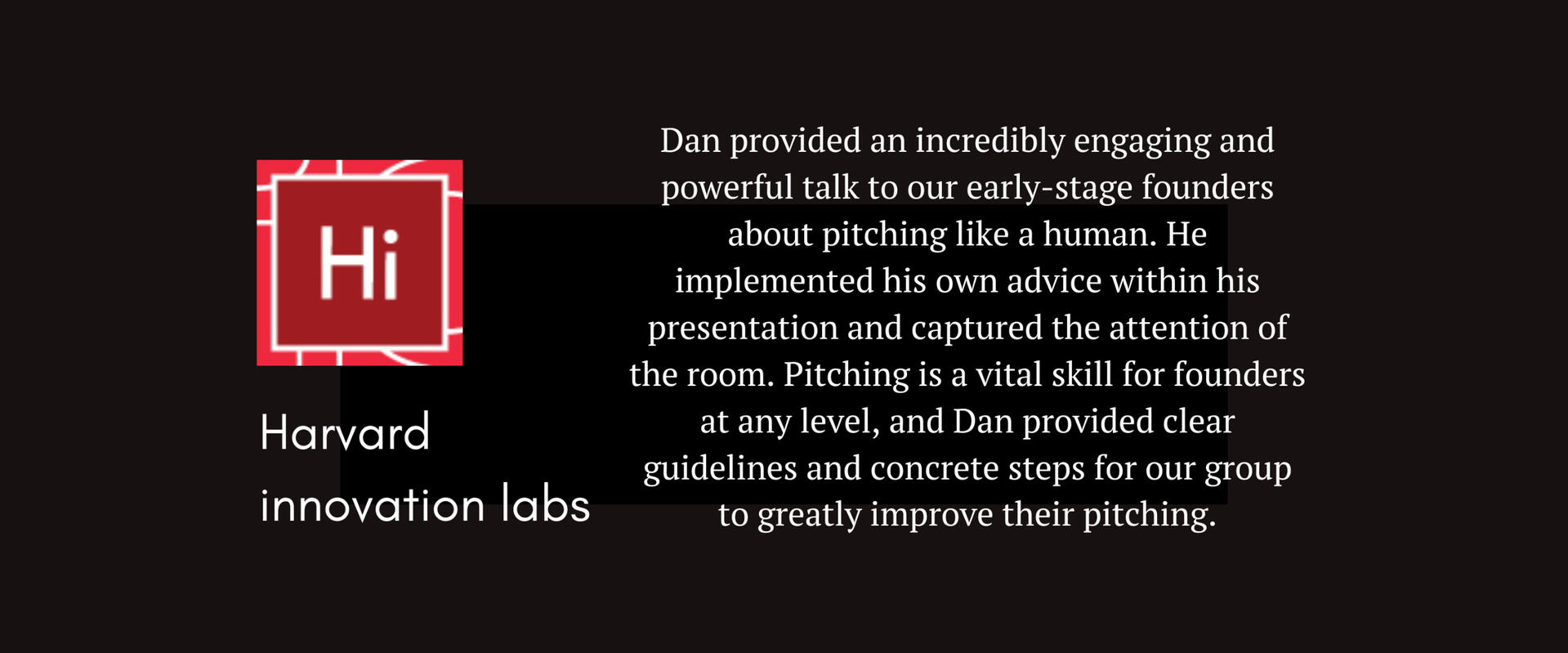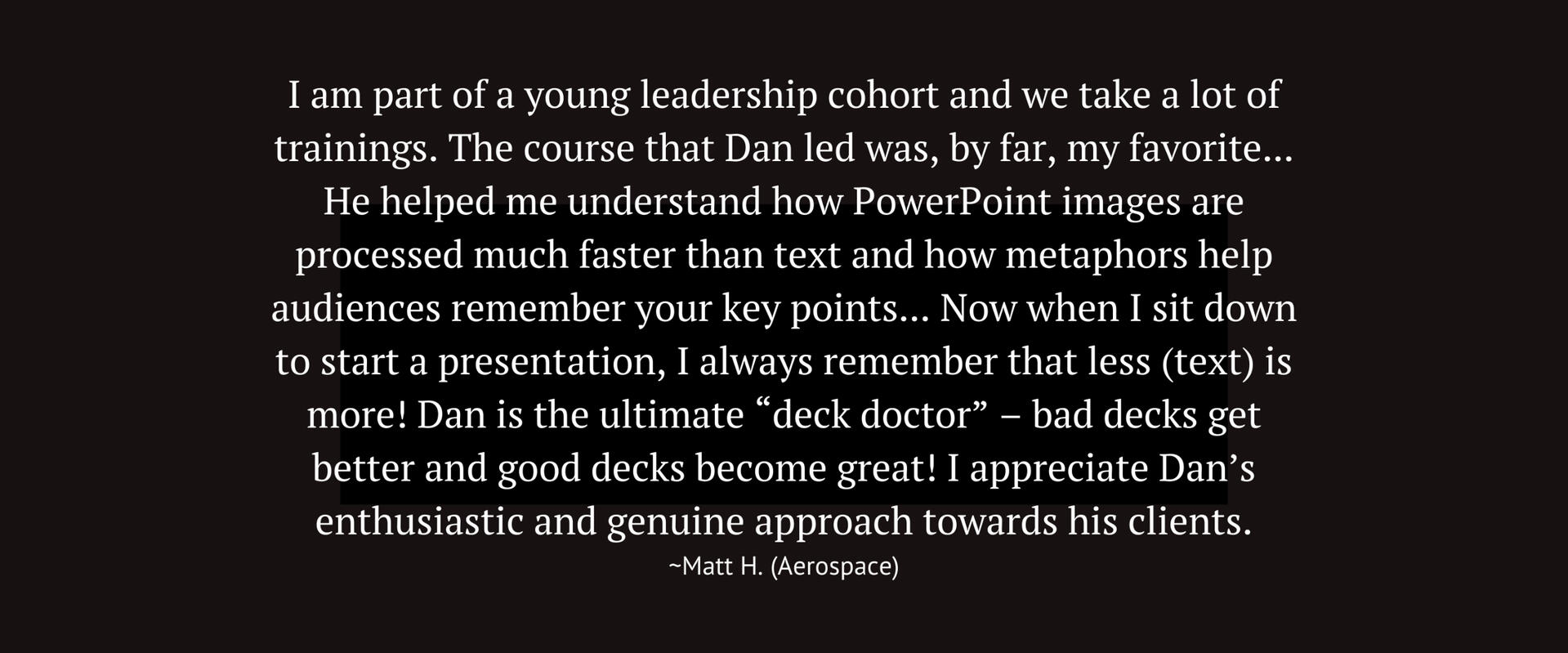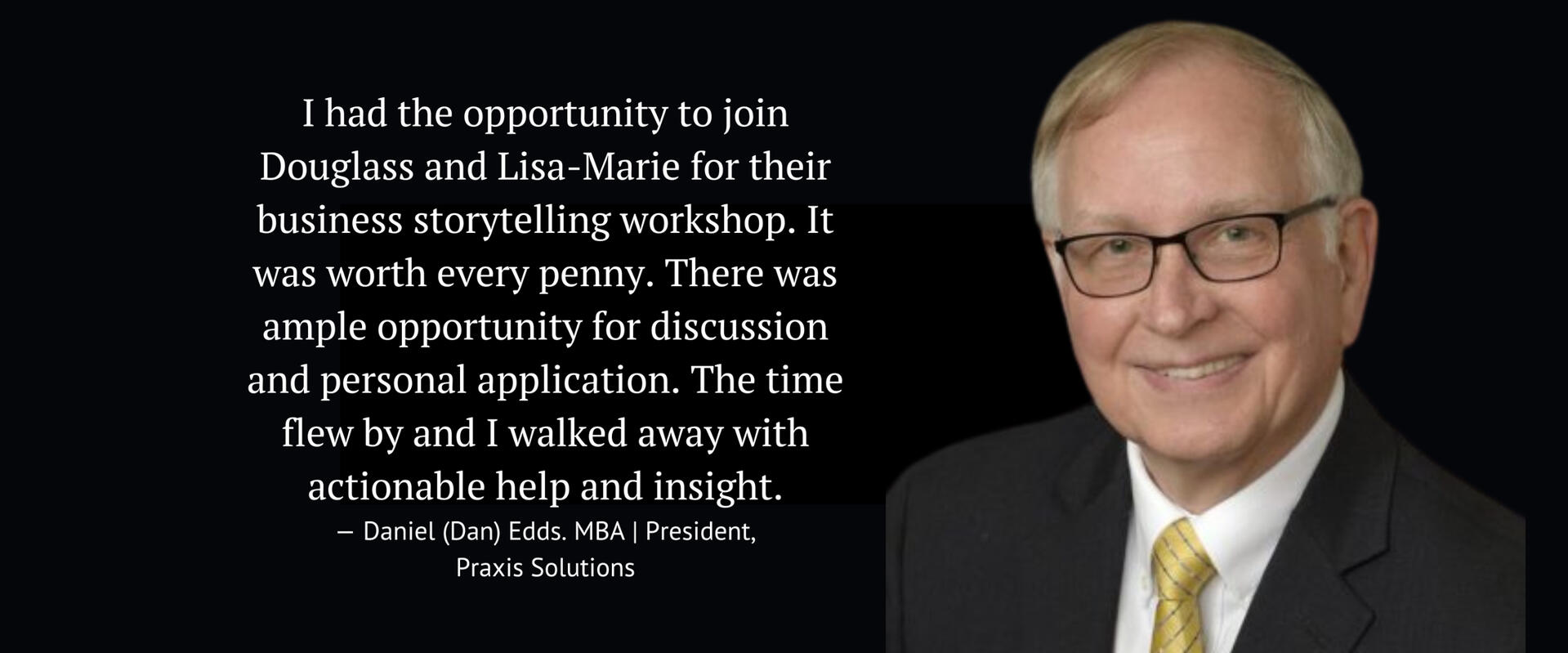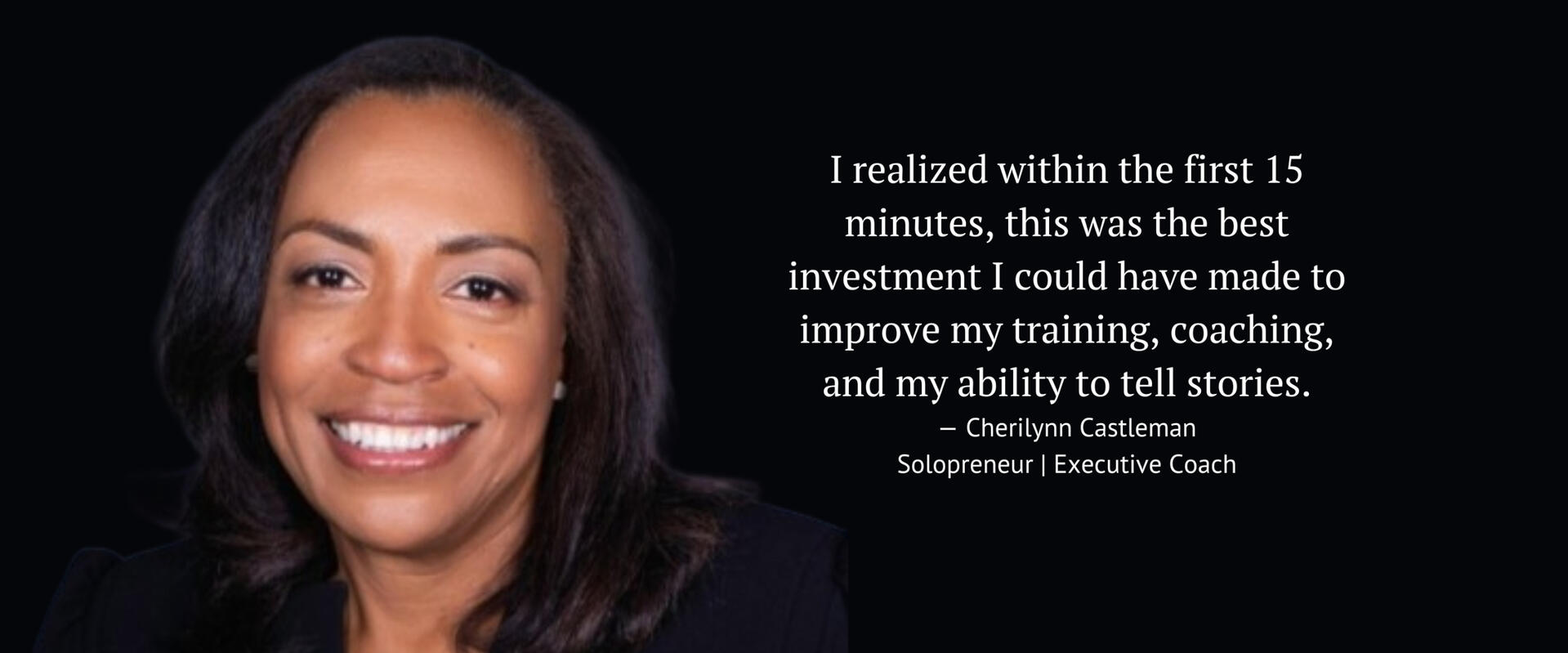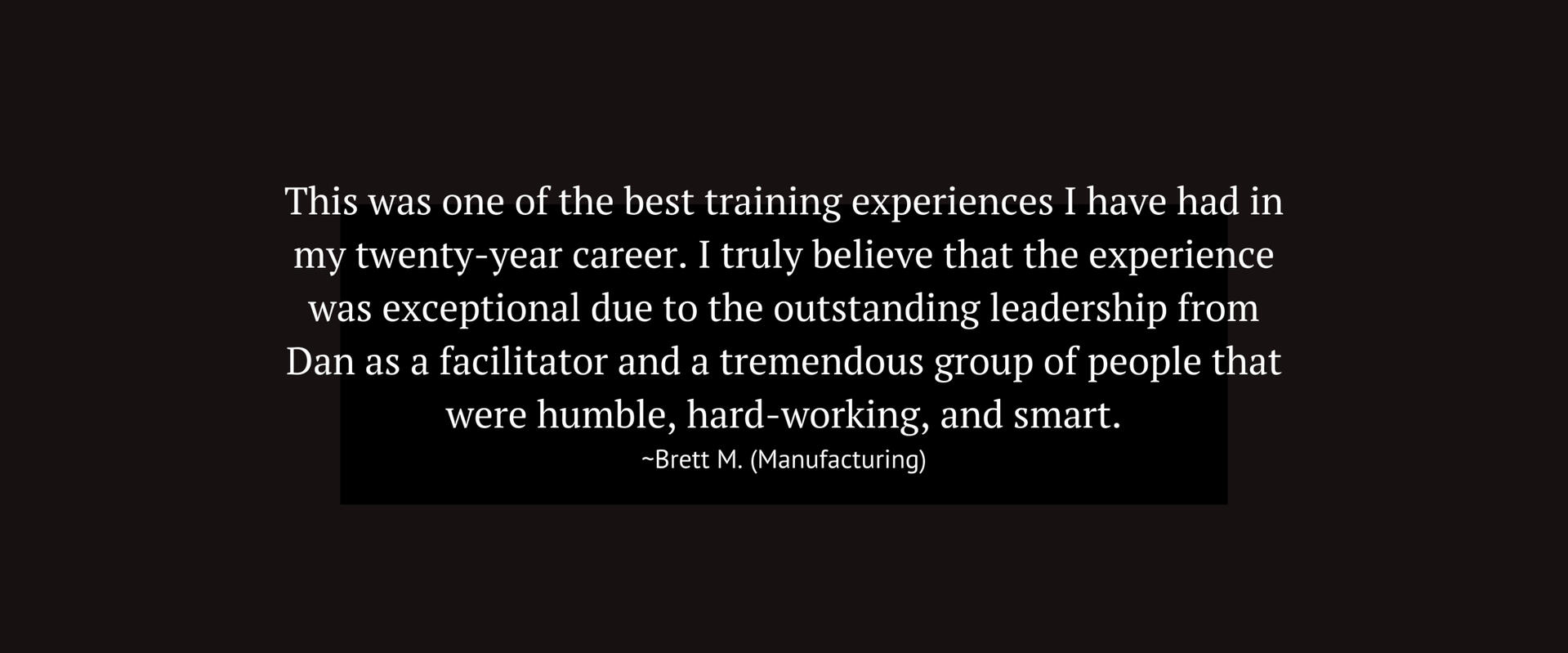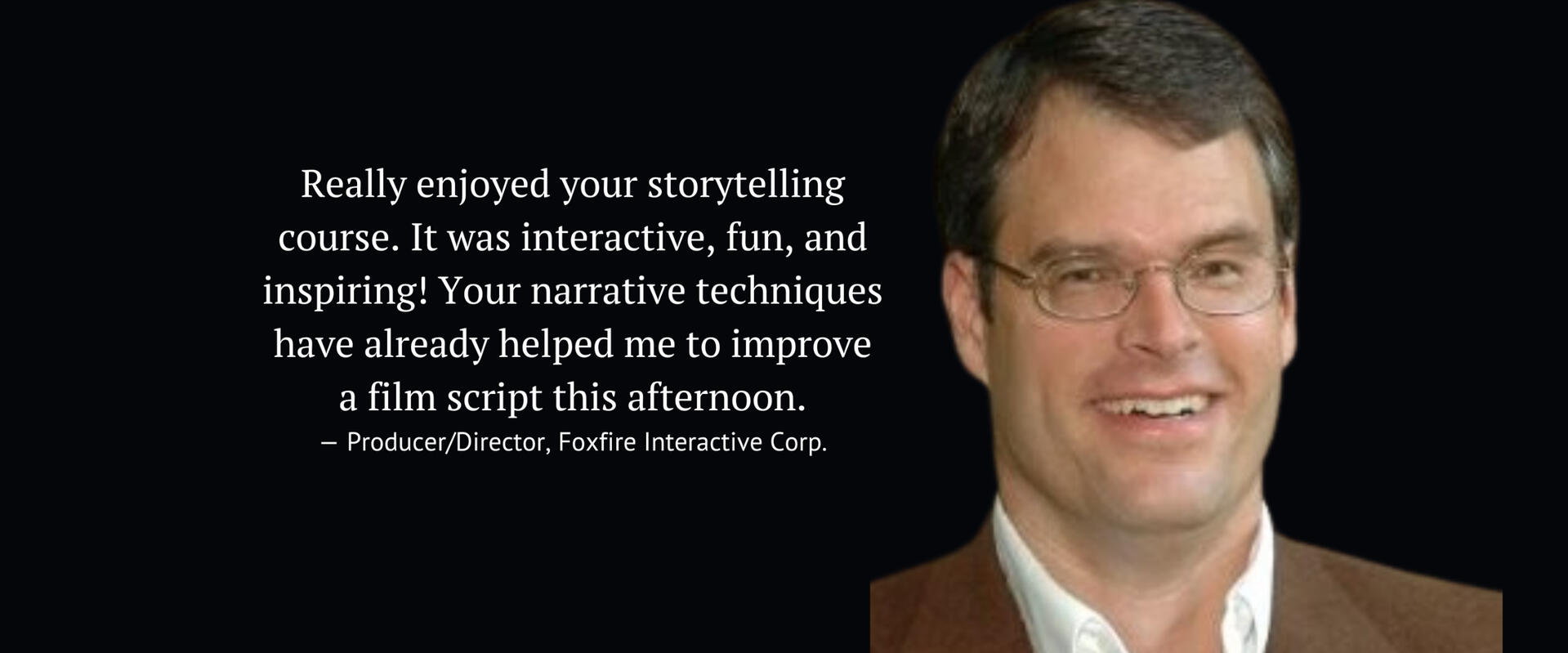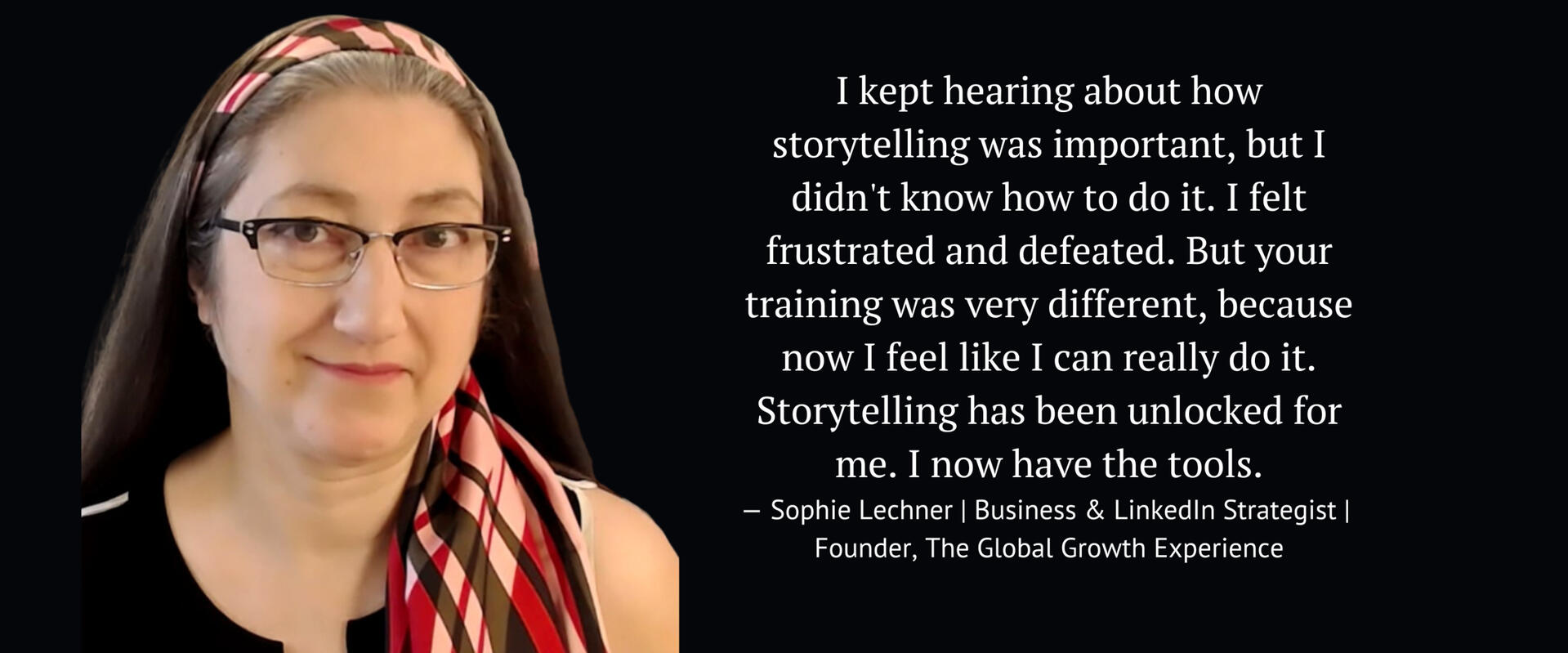 ---
We've Helped Leaders From These Organizations
MEET YOUR INSTRUCTORS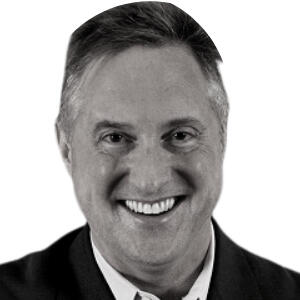 DOUGLASS HATCHER | communicate4IMPACT, Co-founder
Prior to co-founding communicate4IMPACT, a business storytelling training and coaching firm, Douglass led thought leadership and executive communications at Mastercard headquarters in Purchase, New York. Before making the move to Mastercard, Douglass spent two decades in Washington, DC, working on Capitol Hill in senior positions in both the U.S. Senate and the U.S. House of Representatives. Immediately prior to Mastercard, Douglass was senior advisor and speechwriter for former U.S. Senator Olympia J. Snowe.Douglass also serves as a quarterly guest lecturer on speechwriting and storytelling at Columbia University's School of International and Public Affairs (SIPA).
LISA-MARIE HATCHER | communicate4IMPACT, Co-founder
Long before business storytelling was a coined phrase, Lisa-Marie was crafting persuasive messages in both the private and public sectors. She started her career working for the Comptroller of the Army at the Pentagon and later managed global accounts for American Express and also grew sales for two pharmaceutical companies. After a stint of staying home to raise young twins, she co-founded communicate4IMPACT with her husband, Douglass in 2017. She has since co-created business storytelling training for solopreneurs to CEO's, bringing a client relationship perspective to communication.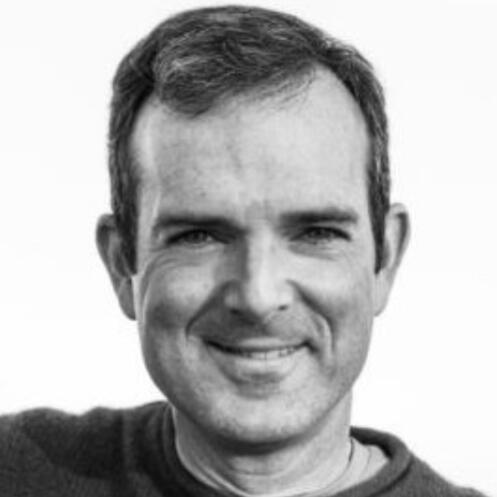 DAN COONEY | The Cooney Company, LLC, Founder
Prior to founding The Cooney Company and PitchRater, Dan was the Chief Marketing Officer of US Sailing, the National Governing Body of the Sport in the United States. He has coached over 2,000 professionals on presentation skills and persuasive communication. He has thirty years of professional sales, marketing, sponsorship, and fundraising experience. He is a graduate of Bowdoin College and the University of North Carolina's Kenan Flagler School of Business.